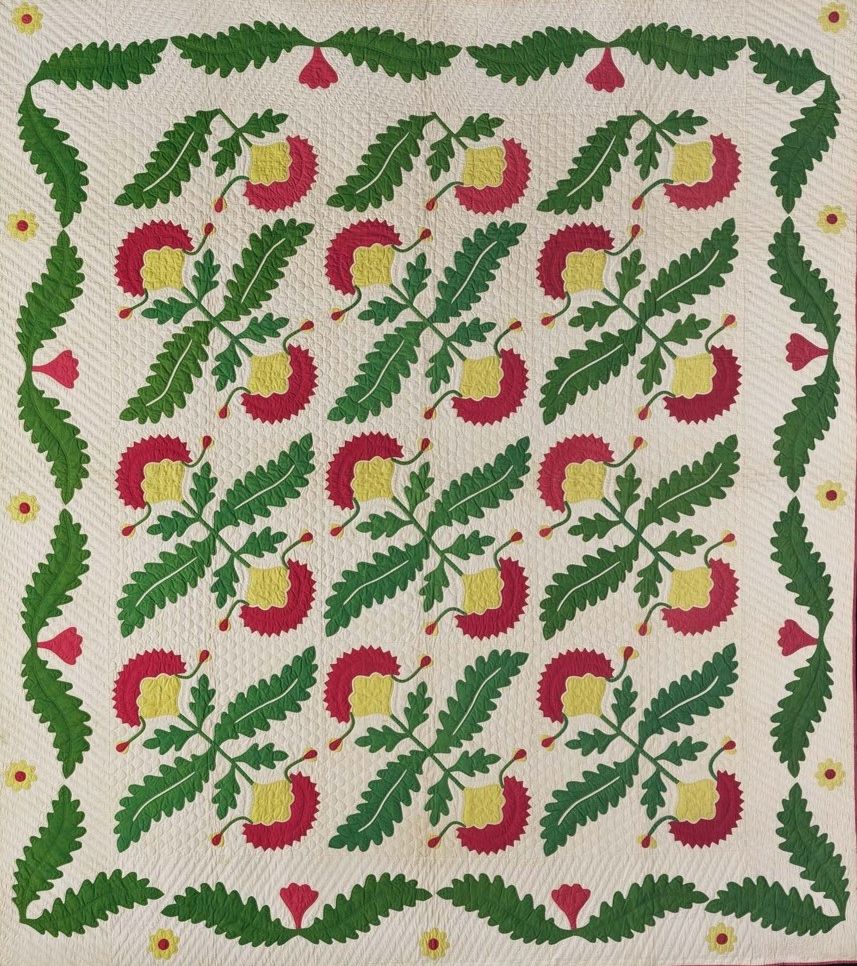 Cock's Comb Variation, about 1860, Ohio
---
Five new exhibitions debut at the MFA this April, including shows that highlight the vibrant color palette of quilts, Caravaggio scholarship, 19th- and 20th-century design drawings, Pictorialist photography and new work by Massachusetts artist Evelyn Rydz (born 1979). Visit us online for an advanced exhibition schedule.
In celebration of the exhibition, Quilts and Color, the MFA is offering a "Season of Color"--bringing a rainbow of hues to classes, concerts and galleries throughout the spring. Color-themed activities in April include:
Color: A Primer explores the world of color through the eyes of artists, collectors, curators and musicians.
For foodies, a colorful prix fixe menu in the New American Café is available through June, painting plates with three courses of fresh, local ingredients.