As the travel sector emerges from the unprecedented disruption of the past 20 months, the safe return of the meetings industry is an essential component of the region's economic recovery. Destinations must rethink how they entice and service groups coming to Boston in a safe and compelling manner. For cities to successfully execute meetings and events in a late-pandemic world, planners and attendees must have confidence that destination partners are fully committed and aligned on public health protocols that will ensure their safety. To that end, the Greater Boston Convention & Visitors Bureau (GBCVB) is pleased to launch the #MeetSafeInBoston campaign.
Industry partners in Boston are leading the way. As a destination that hosts a multitude of medical and health care events, where world-class research hospitals interact with renowned universities and an unparalleled life sciences ecosystem, it is only fitting Boston would pioneer innovative methods to create and communicate safety protocols around meetings. #MeetSafeInBoston is a collaborative endeavor to execute vigilant safety practices and convey them through robust communications. Surveys find that the vast majority of business travelers are vaccinated, adding an effective layer of safety to professional meetings and events.
Photo courtesy of Boston Convention and Exhibition Center
"For the tourism sector to truly recover, meetings must return to pre-pandemic levels," said GBCVB President and CEO Martha J. Sheridan. "We know this will not happen overnight, or even in six months, but this industry is predicated on people interacting, in person, to build relationships. We are launching the #MeetSafeInBoston campaign to demonstrate how committed we are to the safety of our meeting delegates here in Greater Boston and to instill confidence for future meeting planning."
Organizations that have held meetings in Boston in 2021 have already seen #MeetSafeInBoston come to life with successful events.
Hearth Rhythm 2021 was the first full-scale business convention to return to Boston since the pandemic began, drawing more than 2,000 people to the Boston Convention and Exhibition Center (BCEC) — so the pressure was on to ensure a safe event.
"The Heart Rhythm Society annual meeting — Heart Rhythm 2021 — was a true hybrid experience with an in-person meeting taking place at the BCEC from July 28-31," said Heart Rhythm Society Associate VP Germaine Lutman Schaefer. "Over 2,500 participants joined us in Boston, with an additional 1,500 joining virtually. The in-person event made use of social distancing room sets and we worked closely with the convention center and the GBCVB to develop protocols to keep attendees safe. The 21 hotels in our room block provided us with their safety protocols to share with guests, and we modeled many of those in the convention center. Everyone involved knew this was a team effort … Our attendees told us that seeing each other in person again after over two years restored a sense of normalcy in their professional lives … We appreciate how the Boston community banded together to make our event a success."
Another health care event also recently returned to the BCEC: HLTH, an   important event for health care innovation, which came to Boston for the first time this year with record attendance of more than 6,600 people, plus over 700 joining virtually.
"HLTH required that the entire community be both vaccinated and required testing," said Nancy Mastroianni, head of growth at HLTH. "In addition, HLTH worked closely with the BCEC, the GBCVB and the city of Boston regarding all safety protocols … Our community felt the blend of the vaccines and testing created the best possible scenario for safety for all involved. The HLTH team would also like to say a special thank you to the hotel community … It was our honor to have 13 hotels sold out."
Mastroianni's comments were echoed by Eric J. Muehlbauer, MJ, CAE, who is the executive director and CEO of the North American Spine Society (NASS). NASS, which is a global leader in fostering the highest quality, research-based spine care, met in Boston in the fall of 2021.
"After a year without traveling, NASS was thrilled to be back in-person for our annual meeting in Boston in late September," said Muehlbauer. "Our staff, attendees and vendors felt safe with the protocols in place, and the meeting went off without a hitch. Kudos to Boston for its tireless work to host in-person meetings again in a safe and efficient manner. Our meeting participants felt warmly welcomed by the outstanding venues in Boston and we are so glad we persevered with our event. With over 3,500 people in attendance, we can easily say Boston was a hit. We encourage other groups to stay on track with and/or consider Boston for future events."
Events of a smaller size are also returning: Software company Reggora hosted a 100-person company-wide retreat in Boston in October, with the rest tuning in virtually.
"Employees stated after the retreat that they truly feel more connected with colleagues. It helped us understand each other better and work far more efficiently as a team. Employees loved being able to explore Boston via scavenger hunts, team dinners and excursions to Fenway Park. I am grateful we were able to host such a safe and successful company-wide retreat in Boston," said Reggora Employee Experience Manager Sage Carlson.
Destination East, which is a premier event for meetings and incentives professionals, returned in mid-October, hosting 85 people at multiple Boston venues.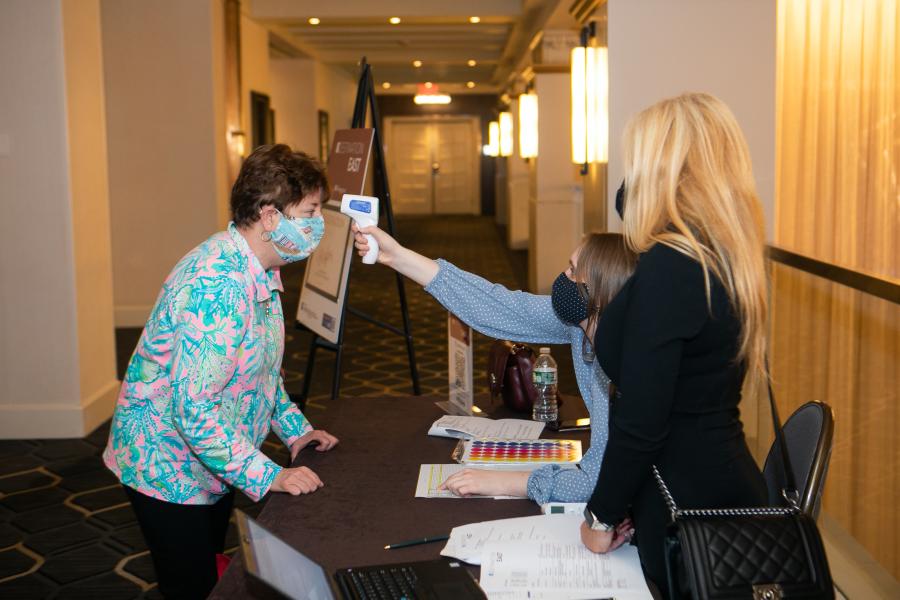 Photo Courtesy of Destinations East and Studio Alani
"Northstar Meetings Group would like to thank the Greater Boston CVB and their excellent partners — the Boston Park Plaza, the Moxy, and Legal Sea Foods Harborside — among others, for ensuring the success of our recent Destination East hosted-buyer event," said Rita Bergman, manager of events and tradeshows with Northstar Meetings Group. "Our attendees are the buyers of business events, and they're a demanding audience. They expect events they attend to be as good, if not better than, the events they produce themselves. Our attendees not only felt safe throughout the event … but they were able to take part in activities across Boston, enhancing their experience of our event, and their confidence in producing events themselves in and around Boston. Only through trusted partnerships like these can we continue to #MeetSafe."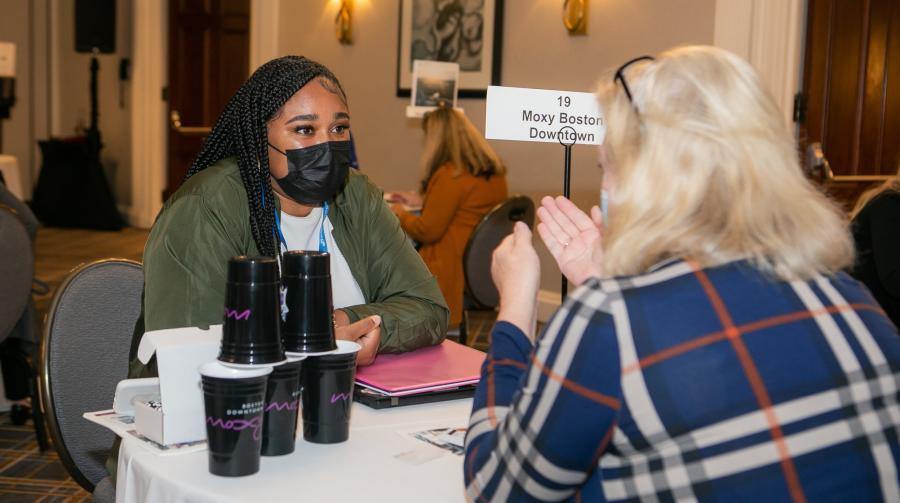 Photo Courtesy of Destinations East and Studio Alani
As underscored by these testimonials, in-person meetings are essential to the morale and success of most businesses. The return of meetings and conventions is critical for our visitor industry and the overall economic vitality of Boston with its array of innovative sectors. To move forward, we must reinstate business events as in-person meetings and the #MeetSafeInBoston initiative is a crucial step towards this goal.
Learn More about #MeetSafeinBoston.
The Greater Boston Convention & Visitors Bureau (GBCVB) is the official sales, marketing and visitor services organization charged with the development of meetings, conventions and tourism-related business to enhance the economy of Boston, Cambridge and the metropolitan area. ​ The GBCVB is a not-for-profit membership-driven organization.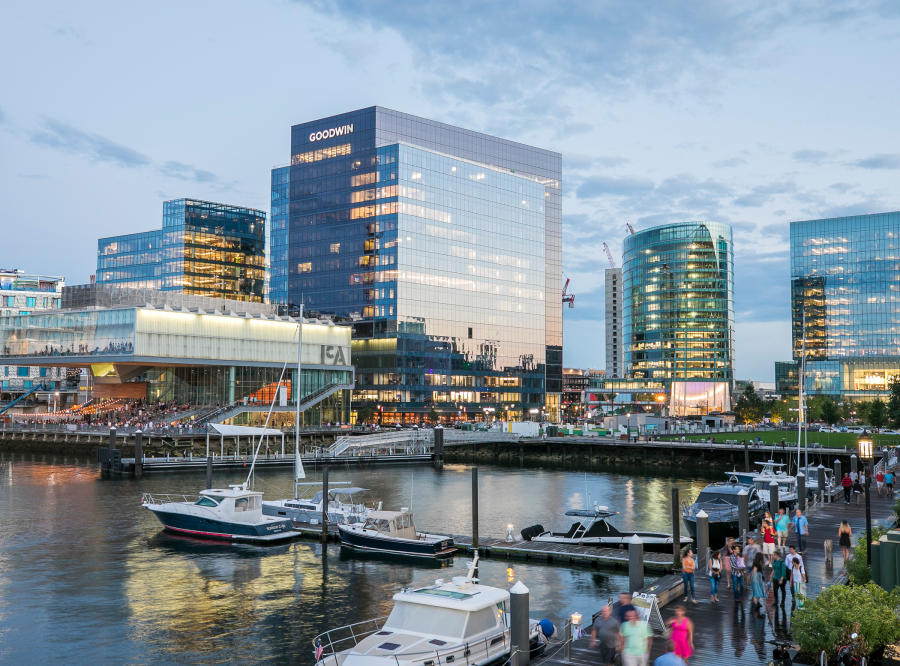 Photo by Kyle Klein