Boston Book Festival takes place in Copley and Roxbury October 19 & 20 
Boston Book Festival takes place in Boston's Copley Square and Roxbury's Dudley Square on October 19 and 20, respectively. Dubbed as New England's largest literary event, the free festival will feature more than 350 authors, journalists, poets and performers.
Day 1: Copley Square
The first day of the Festival in Copley Square features a special tour that explores the sites where late author Louisa May Alcott used to work and live, hosted by Boston By Foot.  In addition to a diverse lineup of speakers appearing from 10 a.m to 5:30 p.m., concurrent sessions will focus on everything from poetry techniques and workshops for aspiring writers to story time sessions for kids. Musicians will perform live at the top of every hour from 11 a.m to 4 p.m.
Day 2: Roxbury
Immerse yourself in the world of words for another day of inspiring sessions, starting at noon. Be sure to catch the street art tour experience by twenty-year veteran graffiti and street artist Cedric "Vise1" Douglas and an African drumming performance.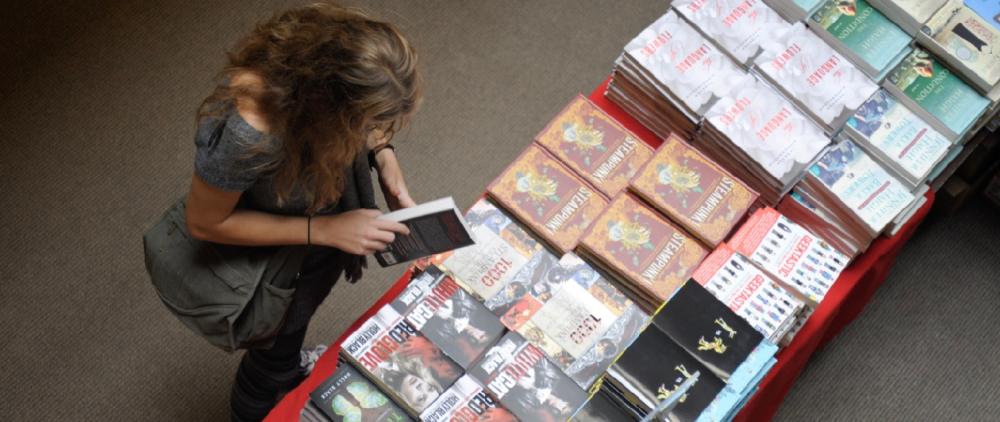 What's Nearby Copley Square: 
Stay at a nearby Back Bay hotel. 
Explore your dining options with list of restaurants. 
Check out what the Copley area has to offer in our list of things to do. 
 
What's Nearby Roxbury: 
Stay the night at a nearby hotel.
Grab a bite in a nearby neighborhood restaurant. 
Visit our list of things to do for activities in and around Roxbury. 
Read more about the 2019 Boston Book Festival.