Popularized by the hit TV sitcom, Parks and Rec, 'Galentine's Day' is celebrated every year on February 13th. This modern special holiday redirects the romantic couple focus of Valentine's Day to a celebration of these relationships between you and your best friends.  
So grab your friends, your mom, your guys, your gals and even grandmother and check out our 20 recommendations of things to do in Boston and beyond to celebrate the best kind of love during the month of February: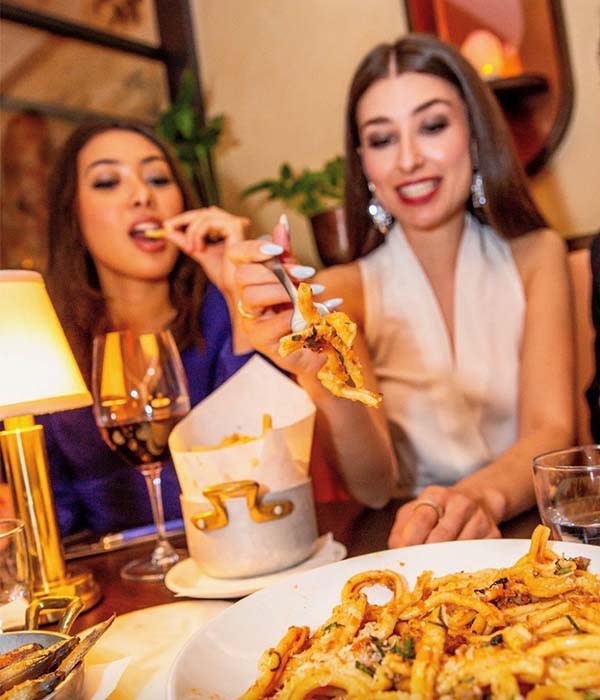 Located in Boston's Back Bay, finish off a day of shopping on Newbury Street or the Prudential Center with a glass of wine or a beautiful cocktail at one of our favorites – Rochambeau. A fun vibrant French restaurant and café, Rochambeau is the perfect place to warm up and gather with your gals (or guys). Enjoy their expansive wine list, hand selected by Wine Manager William Moriarty, or their modern menu of French Cuisine from Chef Phil Lewis. 
 
Have a large group of friends you want to celebrate with? Inquire about the 'Rose Room' when booking your party. We promise the vibes are what 'Girls Night' dreams are made of.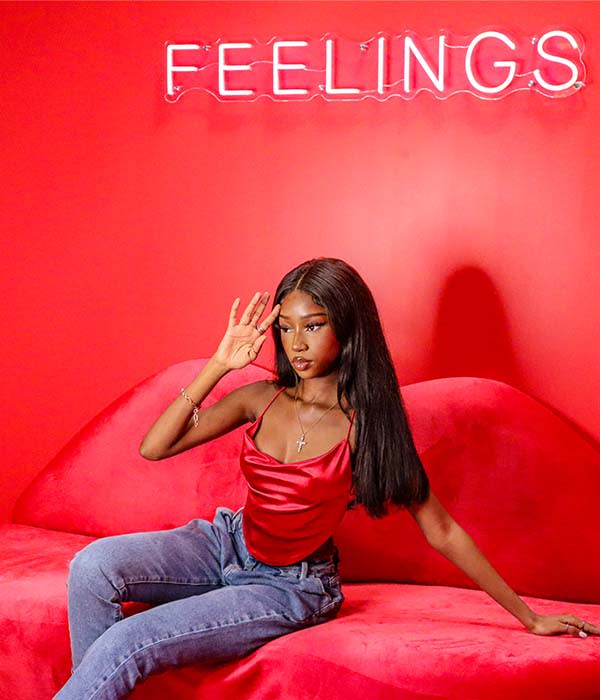 Arguably one of the most instagrammable places in the East Coast, Selfiewrld is a fun, immersive and interactive array of art installations. With over 20 rooms and 35 photo opportunities there is a space that matches every one of your friend's personalities. So put on your best outfit, gather your friends, and get the shot that is sure to make them comment '🔥 🔥 🔥'. 
3. Fleeting Love and Pop-ups at Time Out Market 
A place where you can experience the best of the city, Time Out Market Boston brings some of Boston's best food and cultural experiences all under one roof. Hurry to some of their love filled pop-ups, before they disappear: 
February 11th – 13th:  Love and Flour Bakery 
Skip the bouquet of flowers and go straight for the baked goods at this pop-up. 'Love and Flour' a New Hampshire based bakery will be selling tasty treats such as cupcakes, macaroons, chocolate covered strawberries and more. Don't need to give as a gift! We give you full permission to treat yourself with one of these adorable sweets.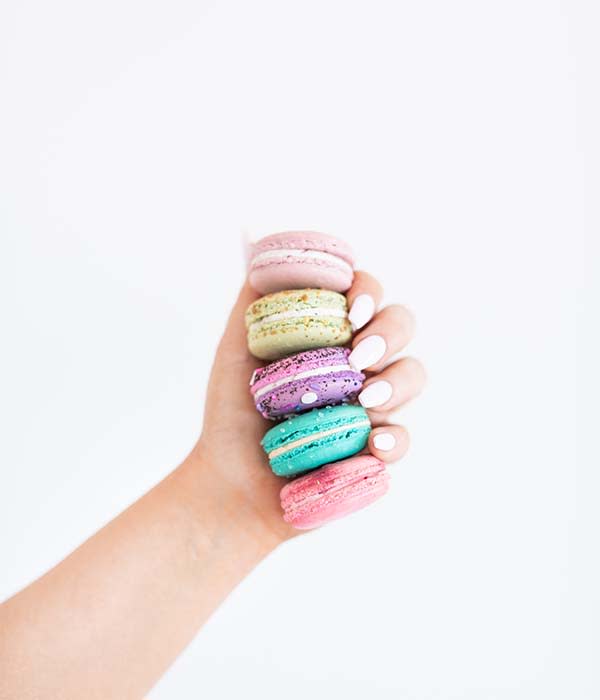 February 12th: Spread Love Valentine's Day Market Hosted by Black Owned Boston 
There is no better way to express yourself or spend a day with friends than going on a shopping spree. Black Owned Bos. will be bringing local vendors to Time Out Market during the 'Spread Love Market'. You'll be amazed by the awesome and eclectic local offerings available. Did we mention the live DJs? Believe us - you don't want to miss out.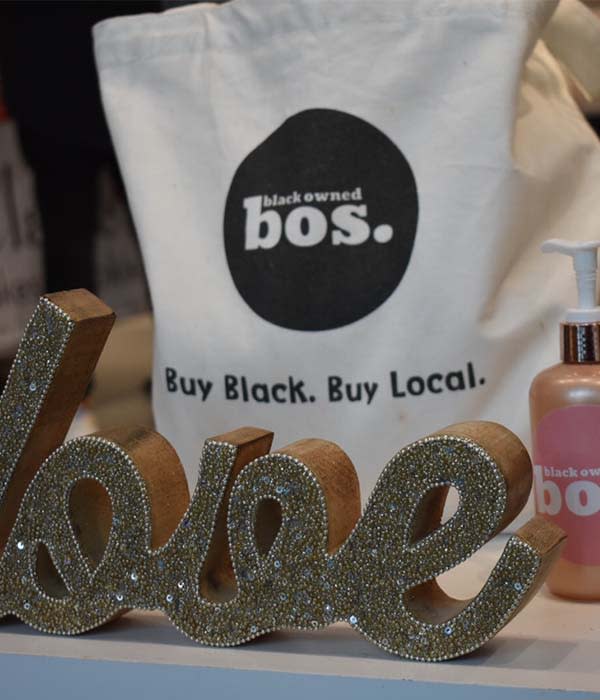 February 13th: Valentine Making with Sip & Script 
Join Sip & Script for a night of calligraphy and card making. Whether you're looking to learn a new skill, a DIY Bride or stand-out Maid of Honor, an avid crafter, or just want an excuse to drink some wine – this workshop is for you. So get a friendly introduction to modern calligraphy, and grab your ticket today.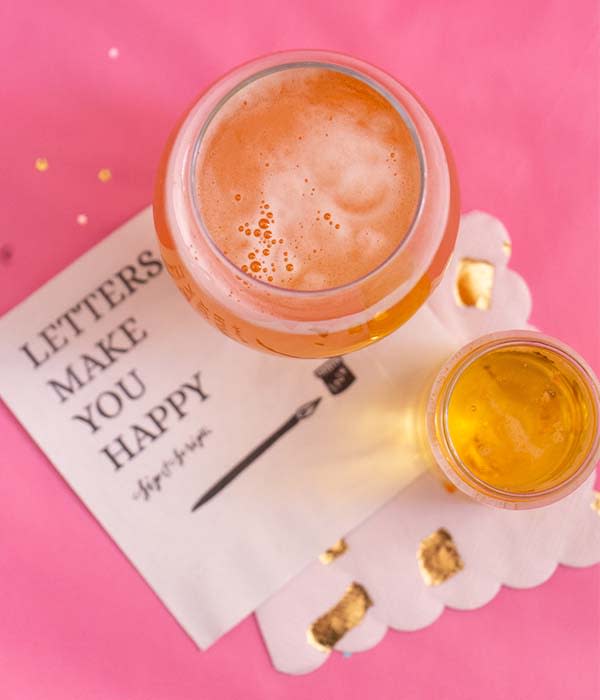 Want to make it a whole day of fun? Start or end your day of activities with ice skating at The Rink at 401 Park, which will be glowing pink this weekend, yes pink this weekend. Joy Skate Productions is also hosting a 'Dance Party on Ice,' a high-energy, disco skating performance hosted by figure skater and star of RuPaul's Drag Race, Milk. Following the show, performers will be joining the crowd on ice to continue the fun. You sure don't want to miss out!
4. Sing and Dance at DRAGtacular Brunch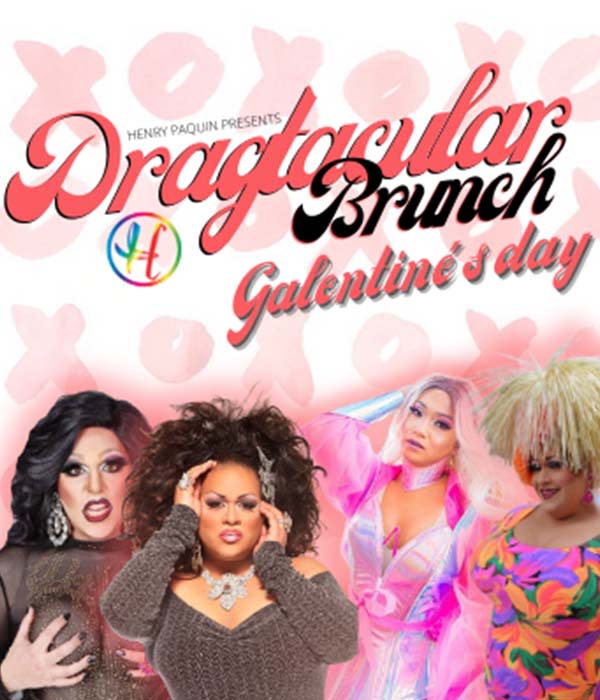 Get together your girlfriends and celebrate Galentine's Day with a star-studded line-up of Boston's Best Drag performers at DRAGtacular Brunch. Hosted by Kris Knievil with performances by Candace Persuasian, Amanda Playwith, and Karisma Geneva Jackson-Tae – this event is sure to get you out of your seat dancing and singing to songs you love. 
Can't make it in February? Don't worry! Laugh Boston gathers the best performers together on a monthly basis. Stay tuned for upcoming weekends of delicious brunch, themed specialty cocktail menus and some of the best lip syncing and dancing in the Greater Boston region.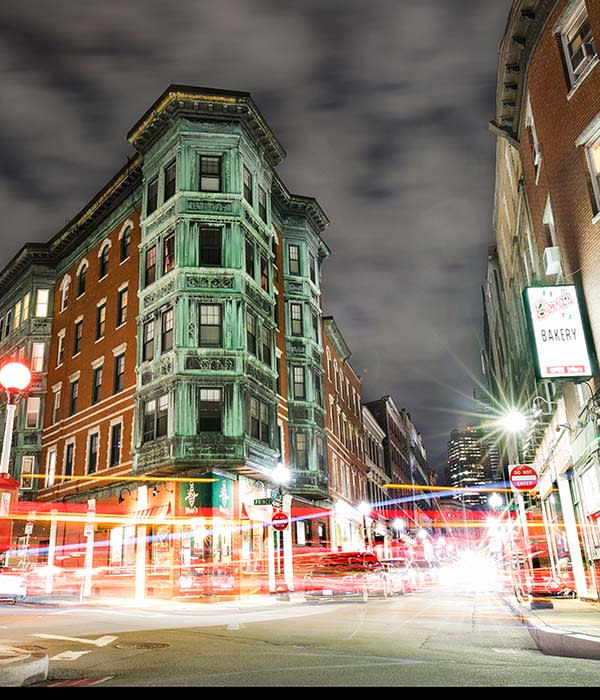 There is nothing that warms the heart, and the soul, more than a dinner in the North End with your friends. Enjoy traditional hospitality and food at Tresca, taste the ever so popular gnocchi at Trattoria Il Panino, or check out the late-night menu at Libertine. End the night with what might be arguably the best Espresso Martini in Boston, at Bricco. 
You can't go to the North End without ending your night with a cannoli! Do a taste test and end the age-old argument of who has the best. Is it Mike's Pastry, Modern Pastry or BOVAs Bakery? It's up to you and your friends to make that decision. 
Looking for a unique experience in the North End? Make sure to check out TABLE, brought to you by chef and owner Jen Royle, where you receive a prefix meal that takes you on a journey through some of her favorite seasonal Italian dishes. 
Why should dinner have all the fun this Valentine's Day when brunch can just be just as romantic, and sometimes even more fun? Treat your 'main squeeze' of friends to blood orange mimosas and heart-shaped red velvet pancakes. Make it a long weekend and book at room at the Kimpton Marlowe Hotel.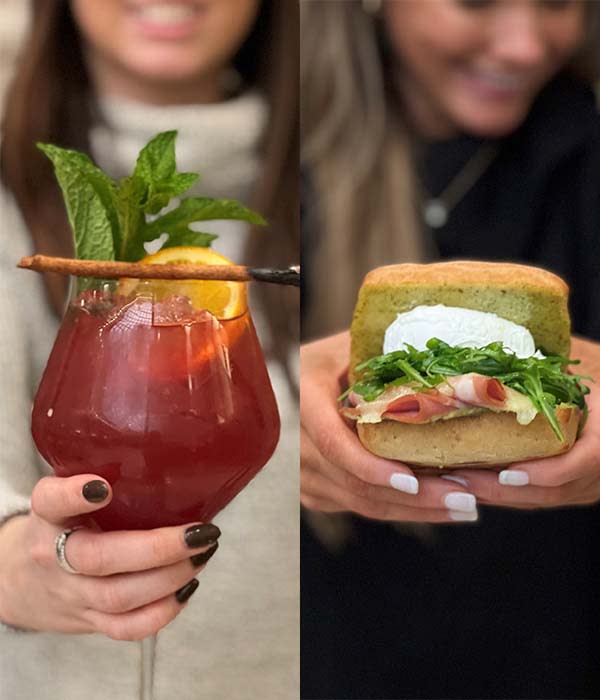 Located in The Langham Hotel, Chef Stephen Bukoff presents a three-course family style menu featuring Italian-inspired dishes and vibrant cocktails from Head Mixologist, Paige McGroarty at GRANA. Including four starters and a choice of entrée, some of the menu highlights are the polenta waffles, braised short rib benedict and of course, 'The Brekkie'. More interested in the specialty cocktails? We're eyeing the 'Tomato Tomahto' and the 'Spill the Beans'. What do you fancy? 
8. Raise a Glass at Boston Wine & Food Festival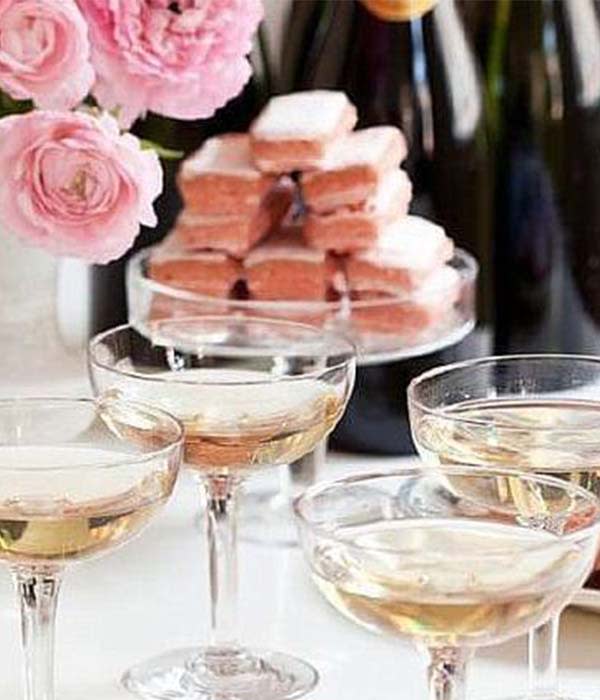 Looking for something a bit luxurious to celebrate? Running now through late March, the Boston Wine & Food Festival features an array of events that will ignite your senses and lure you out for a night on the town.  Enjoy a night of 'Wine & Theatre with Laura Catena', take a seat at the table with women leaders in the world of food and wine, or illuminate your winter weekend during Valentine's Jazz Brunch. There is something for everyone and every type of celebration. 
9. High Tea with Your Royal Family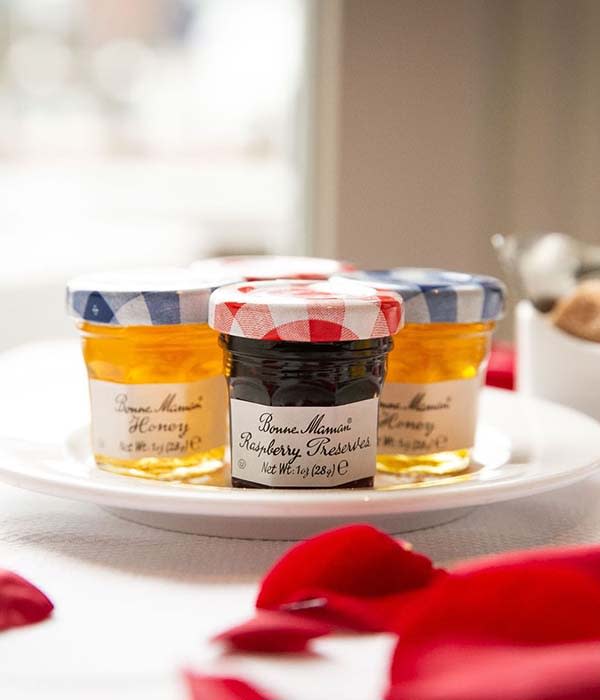 Perhaps the city's most elegant high tea experience - the Rowes Wharf Sea Grille pairs its afternoon tea service with sweeping views of Boston Harbor. Tea selections reflect the season and range from herbal rooibos chai to oolong and complement such savories as maple-smoked salmon sandwiches, cherry scones and Boston cream profiteroles. So, gather your royal family and experience this high class, high tea experience. 
10. Enjoy a show with your favorite men, Channing Tatum and Matthew McConaughey.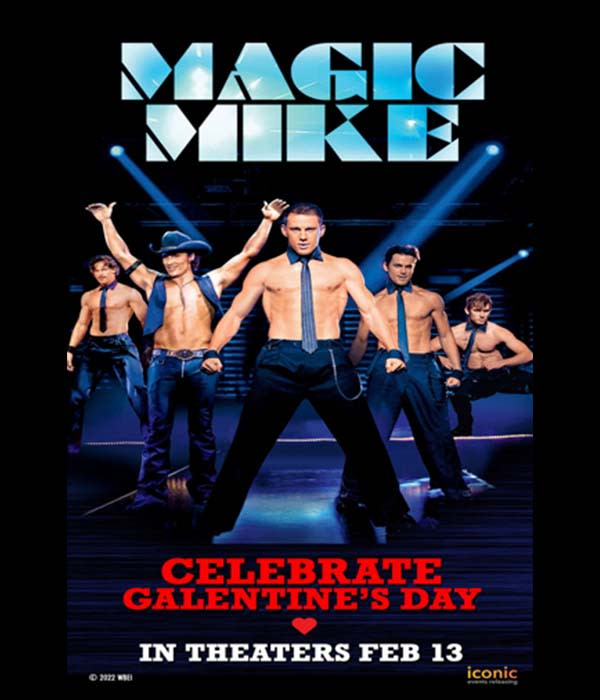 Get the group together on February 13th for a special showing of Magic Mike at Showcase Cinemas. The notoriously fun 2012 film starring Channing Tatum, Alex Pettyfer, Matthew McConaughey and Joe Manganiello returns to the big screen for an afternoon of fun with friends for one day only.  
 

The opportunities for wine aficionados are endless in Boston. City Winery, located on Beverly Street, is the perfect venue to celebrate with your wine lovers and friends. Indulge all your senses with intimate concerts, comedic relief, taste locally made wine and enjoy a wine-inspired and globally influenced menu. Not a wine person? That's okay! Join the Galentine's Day Espresso Martini class happening on February 13th. 
12. The No-Rules but their Rules, Wine Bar 
Located in Somerville's Bow Market, Rebel Rebel is a no-rules natural wine bar. They believe a wine bar can be a place for the community to engage, grow and communicate. Currently open for wine-to-go and outdoor dining, this wine only bar has no room for your negativity. But they do have room for bomb wine, powerful women and a seat for you.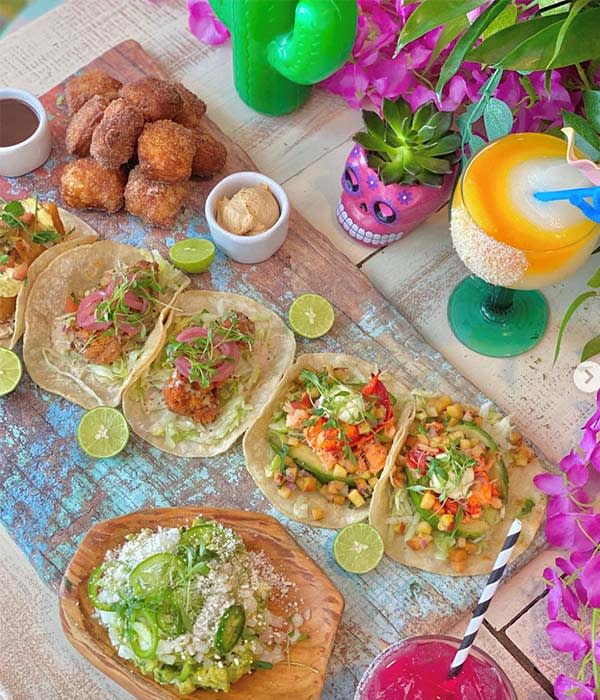 A Baja-inspired restaurant with a menu that reflects chef Jason Santos' enthusiasm for the coastal cuisine of Southern California and Mexico it is the perfect place to celebrate. With fun bright coastal décor and a large variety of tequila and mezcal – and creative cocktail names – Citrus & Salt is sure to warm up your February and maybe even your love life. 


Gather your tribe for a themed brunch at City Tap Boston. With photo stations, buckets of bubbly, pink mimosas, and waffles and champagne you really don't want to miss out. RSVP today, because we've already pre-ordered 'GAL-PALomas' for the table.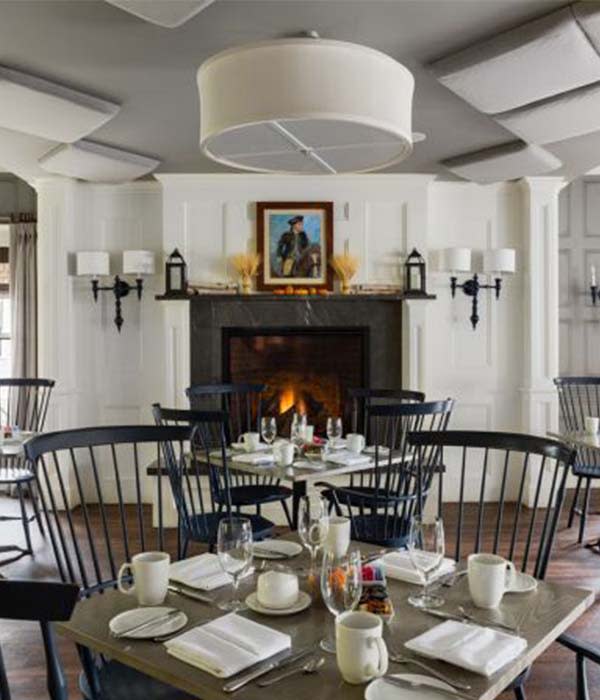 Romance is in the air, and in the Boston suburbs. Gather at Town Meeting Bistro for a fun night and exceptional cuisine. Offering patrons traditional bistro fare with a focus on New England flavors, start with a welcome cocktail before diving into their three-course dinner.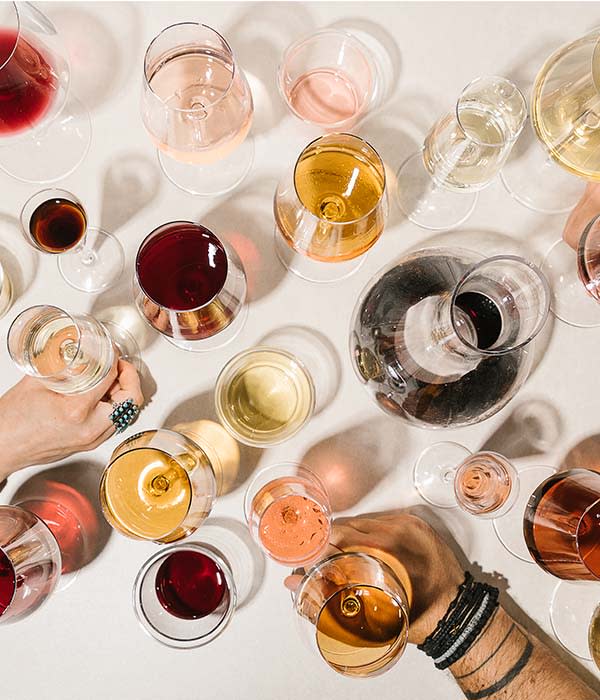 Approaching their second anniversary this Valentine's Day, Krasi has the second largest Greek wine list in the entire country. Located in Back Bay, Krasi focuses not only on their Greek cuisine, but their love of conversations and the people intimately immersed in them. 
Sommelier and Wine Director Evan Turner has grown their wine list to 300 bottles since Krasi opened. Previously at Houston's award-winning Helen Food & Wine, Evan's wine list at Krasi showcases bottles from PDO areas with a focus on the known grapes of Greece as well as those that are rare and indigenous. 
This past year, Evan launched a weekly series called Symposium Wednesdays. Inspired by the ancient Symposiums in Greece that literally meant "to drink with friends", Symposium Wednesdays offer guests exclusive tastings, flights and by the glass pours of Greek wine. Treats, behind the scenes info, and laughter is always flowing – making it the perfect night out with friends. 
Check out Rainbows Pottery, located in iconic Beacon Hill, offering both 'Paint Your Own' and Custom Painted pottery for fun and boutique experience options. On Friday, February 11 they are hosting a Taylor Swift themed paint night. So, grab your red scarves, bring your friends, get nostalgic and paint a little color into your life.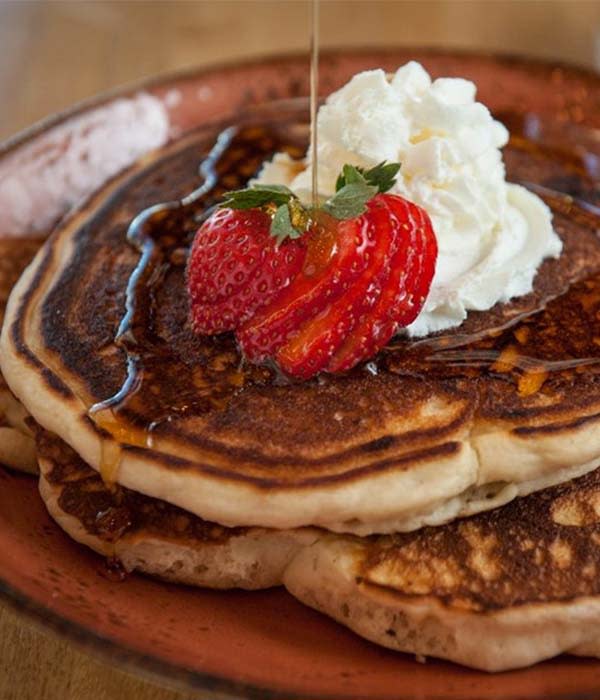 Located in Faneuil Hall Marketplace, Ned Devine's is hosting a 'Galentine's Brunch on Sunday, February 13th'. With a full brunch menu of feel-good specials like Red Velvet Pancakes, mimosa towers and specialty cocktails. Order the 'Cupid's Champagne Portion', 'My Blue Valentine' or the 'Hot Girl Avocado Toast' and start your Sunday off with the gals. 
19. Anti-Valentine's Day at Chill Over the Charles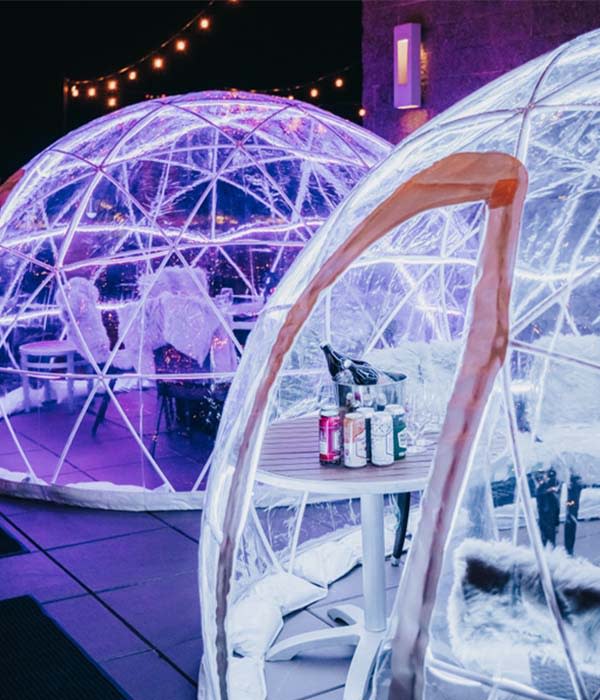 Eat well, drink well and leave your exes behind at Chill Over the Charles Rooftop Igloo bar at their Anti-Valentine's Day event this February 14th. Grab your single friends and leave the Hallmark folly behind with a one-night only pre-fixe menu to treat yourself, including a New Zealand lamb rack and seared scallop surf and turf special paired with baked mac & cheese that's sure to fill the hole left in any broken heart. 
20. Go on a Chocolate Tour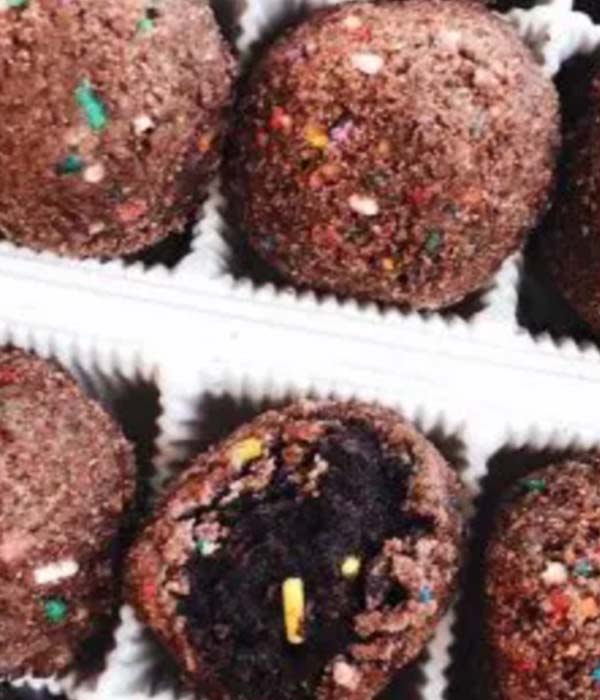 Calling all chocoholics! Let your senses be romanced on a Harvard Square Chocolate Tour in Cambridge, where you'll hear interesting stories about the area, learn fun facts about chocolate, and sample the best chocolate treats from hidden gems around the city.