On an early summer night in the Seaport District it's a bustling scene. Look in one direction and see a cocktail hour taking place at the Seaport Hotel; in the other, you will see running groups along Pier Four and the Institute of Contemporary Art. At the corner of it all, you will find Rosa Mexicano. Opened in 2012 on Seaport Blvd, the restaurant features authentic Mexican cuisine in an electric and stylish atmosphere.

Walking up, I was greeted by a cute pink Rosa Bicycle and complimentary Aqua Fresca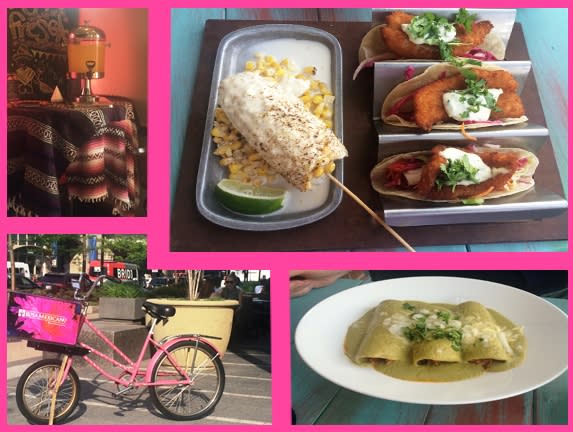 by the host desk. On the particular night I dined with Rosa, it was far too nice to sit indoors so I opted for the spacious patio. That did not keep me from taking a glance around the interior! A long bar area seems perfect for after work drinks with friends and colleagues. It is separate from the dining area, which is nice because the two combined would make for a noisy combination. Part of the dining room was sectioned off for a private event *mental note* The bright colors and warm undertones of the restaurant create a fun and friendly atmosphere and a convivial dining experience.

Out in the high 70s weather, our dining experience began with the signature cocktail,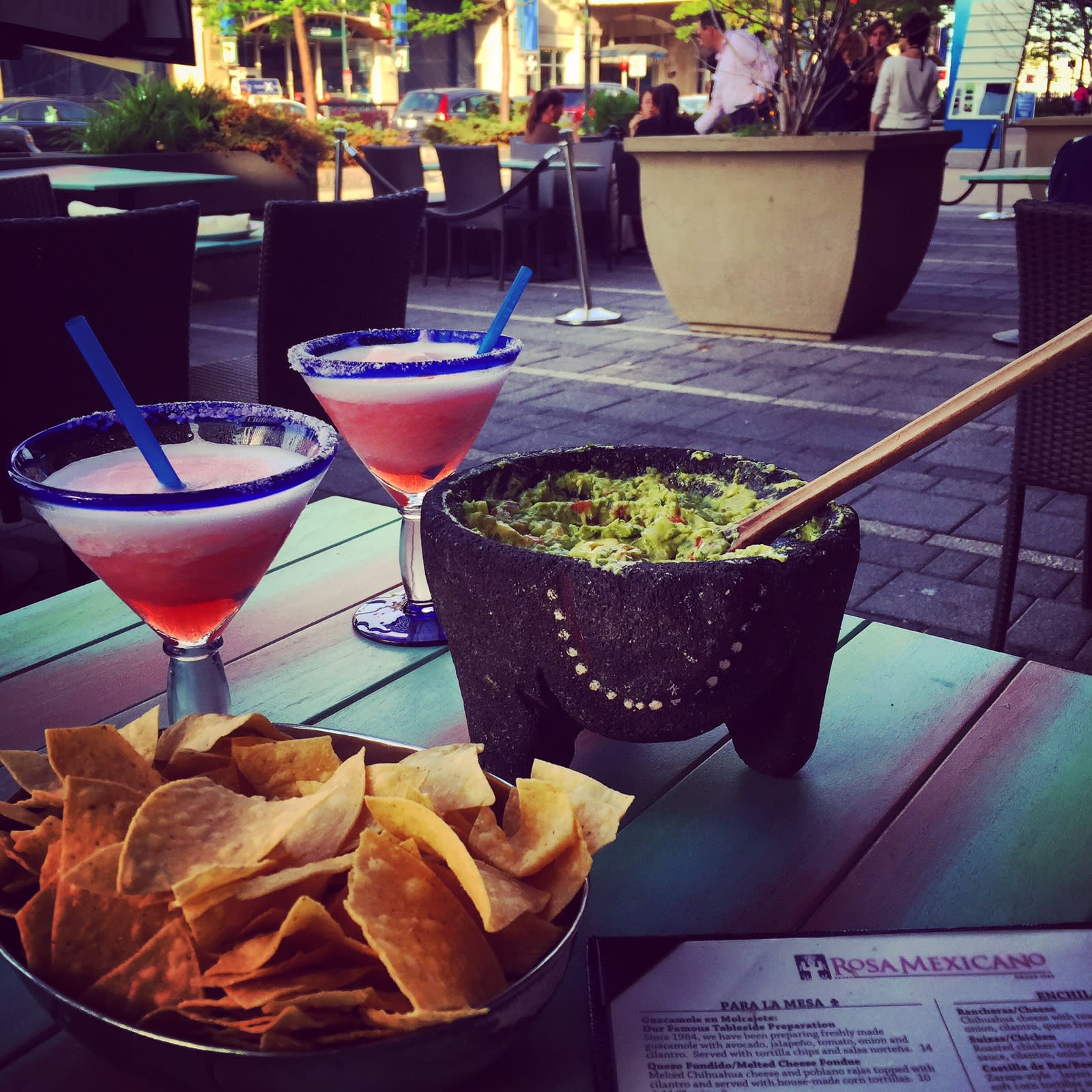 frozen pomegranate margarita and freshly made guacamole. Due to city law, they cannot make the guac tableside on the patio, but it did not disappoint. With my sunglasses on, a margarita in my hand, and guacamole on the table I was batting a thousand.

Peering over the menu, there are options for the most particular eater and your classic taco lover. I met somewhere in the middle w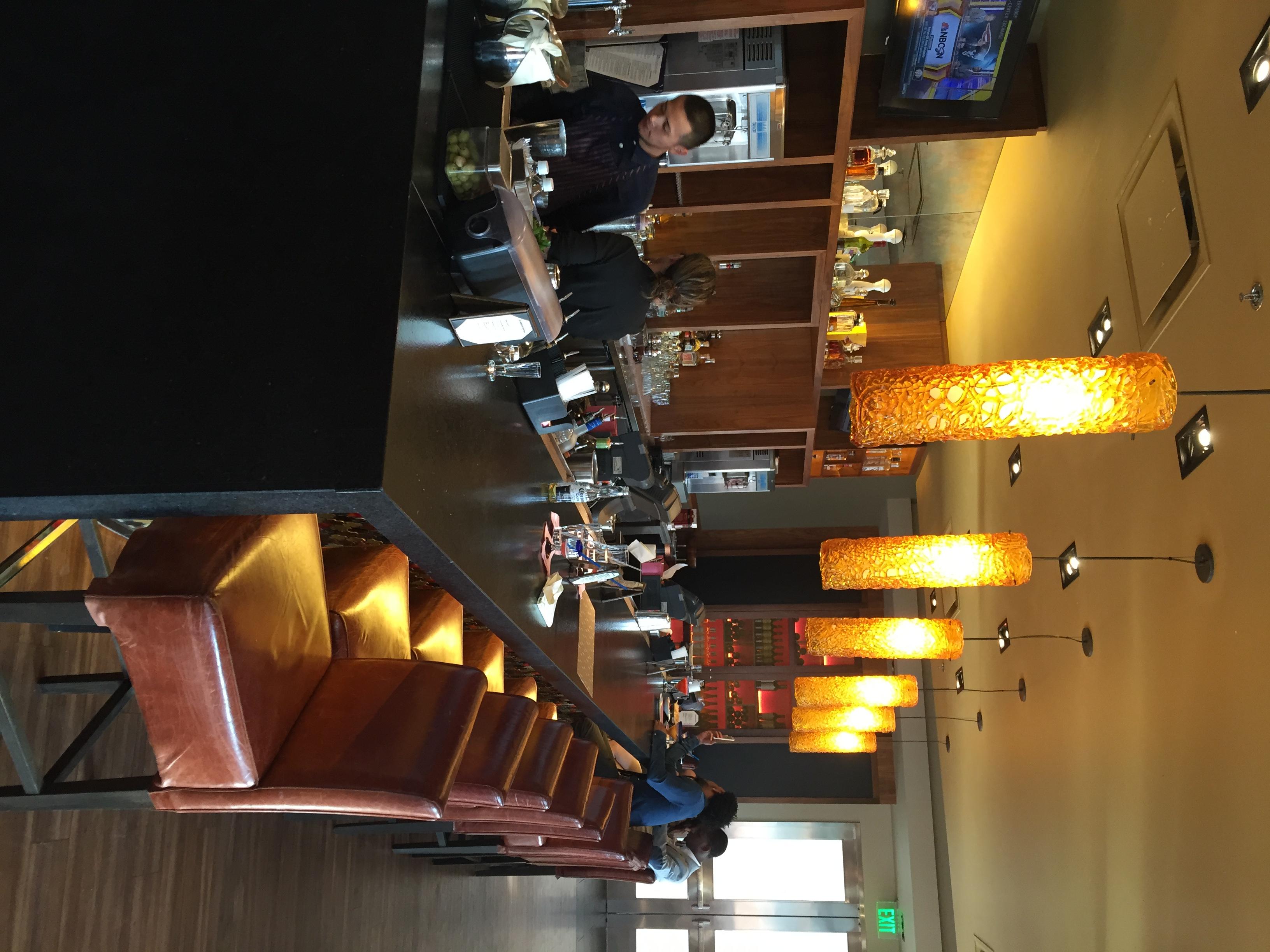 ith the Baja Tacos, made with in-house slaw, jalapeno tartar sauce, served with a side of grilled Mexican street corn. The meal was amazing; my mouth is watering just thinking about it days later. I left with a full stomach but plan to return to Rosa Mexicano to check out their dessert game. I spotted our waiter shaking a bright pink bag for the women sitting next to us - he was preparing their Churro.

If you are interested in dining at Rosa Mexicano, they are located at 155 Seaport Blvd. Visit their website rosamexicano.com. Like them on Facebook, follow them on Twitter and Instagram. And most important - make a reservation!
Rosa Mexicano
155 Seaport Boulevard
Boston, MA 02210
(617) 476-6122
www.Rosamexicano.com