As everywhere around the country, the Holiday Season is full of parties, festivities and all kinds of special events. Boston doesn't disappoint. Every day and night, there are tree lightings, concerts, afternoon teas, holiday theatre, the Nutcracker and so much more.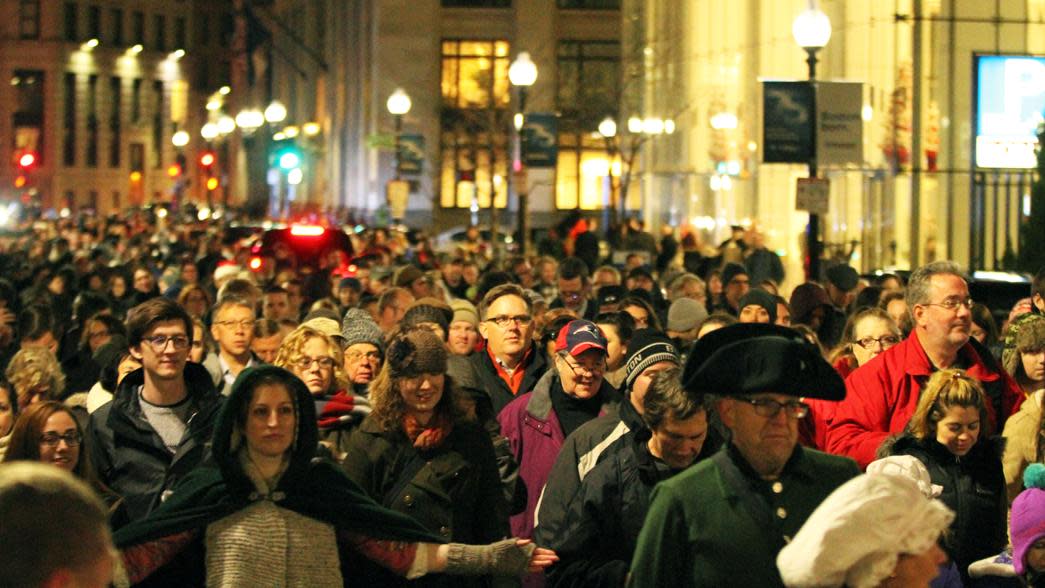 A few years ago, on December 16 we started celebrating the single most important event leading up to the American Revolution the Boston Tea Party. Re-enactors from across New England come together to tell the story of the Boston Tea Party and dramatize the evening of December 16, 1773. A great event for all as evidenced by the picture of the March from Old South to the Tea Party Ship.
Photo courtesy of Ryan Breslin / Boston.com


Last night, December 17th, the only rainy night of the season so far, the first annual Mayor's Celebration Of Lights was kicked off in Copley Square with an incredible light show created by LuminARTZ on the front of the Boston Public Library. It's hard to describe, even the video below doesn't do it justice but you get the idea...Can't wait to see this spread to the Fairmont, Trinity Church and South Church...that will be an amazing show!

So you can see, we (BOSTON) have some very unique events that are worth a trip to the city.
If you don't come this year, we look forward to welcoming you next year with more fun events!