(Image above: A sculpture in Boston's South End depicts Harriet Tubman leading slaves to freedom)
June 19th is celebrated and commemorated by Black culture in the U.S. as the day in 1865 when all slaves were officially freed. Juneteenth, as this annual event is named, is observed in Boston and all over our nation in a festive way with food, art, music, dance and remembrance of the history of slavery and freedom. 
This day of reflection is especially timely in 2020. It comes during the time of a jarring pandemic, national unrest and a reckoning of racial injustice, which has impacted our entire world. People of all races, cultures and backgrounds can experience Juneteenth commemorations by attending virtual events hosted by some of Boston's most iconic museums and organizations or by visiting civic landmarks along Boston's Black Heritage Trail.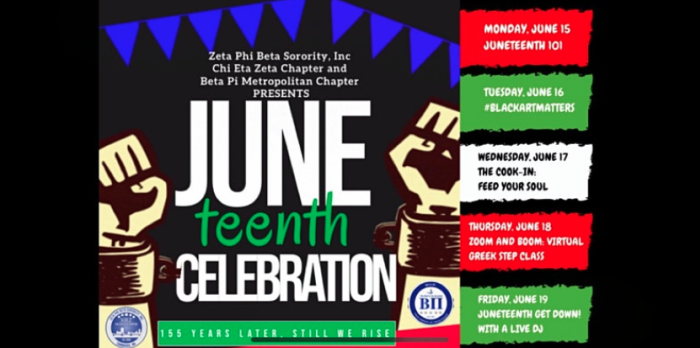 June 15 - 19 | Juneteenth Celebration: 155 Years Later, Still We Rise
Boston's Zeta Phi Beta Sorority, Inc. Chi Eta Zeta & Beta Pi chapters celebrate Juneteenth virtually through discussion, art, food, movement and music! 
Learn More Here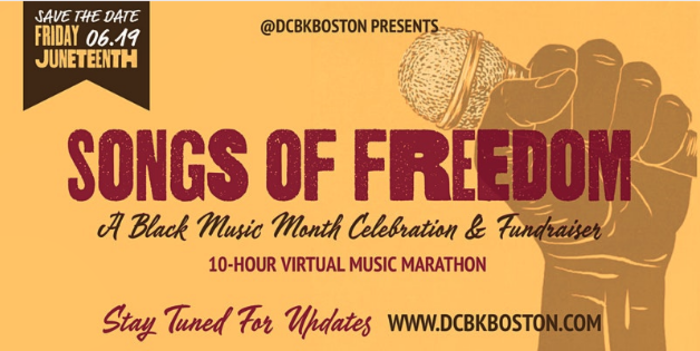 12pm | Songs of Freedom: A Black Music Month Tribute & Fundraiser
Darryl's Corner Bar and Kitchen will be streaming a day filled with live, virtual performances from 12 - 10 pm. Don't miss DJ Val Beatz spinning the classics in between sets throughout the day. 
Learn More Here

12-1pm  | The Odyssey of the "Rosa Parks MBTA Tribute" Bill
Hear Commonwealth Seminar Alum, Natalie Ornell's, odyssey in getting the Rosa Parks MBTA Tribute legislation passed, in Massachusetts.
Learn More Here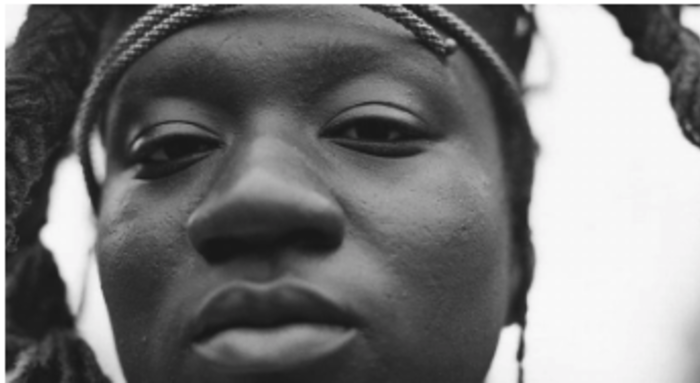 12:30pm | Concert with Dzidzor: Freedom as an Act of Practice
In celebration of Juneteenth, Boston Public Library will host this week's 'Concerts in the Courtyard' series as a virtual event featuring Dzidzor (Jee-Jaw), an African folklore, performing artist, author and entrepreneur. Dzidzor's style of call and response, has re-imagined poetry and story-telling as a way to include the audience in a experience to challenge, inspire and encourage self beyond traditional forms.
Learn More Here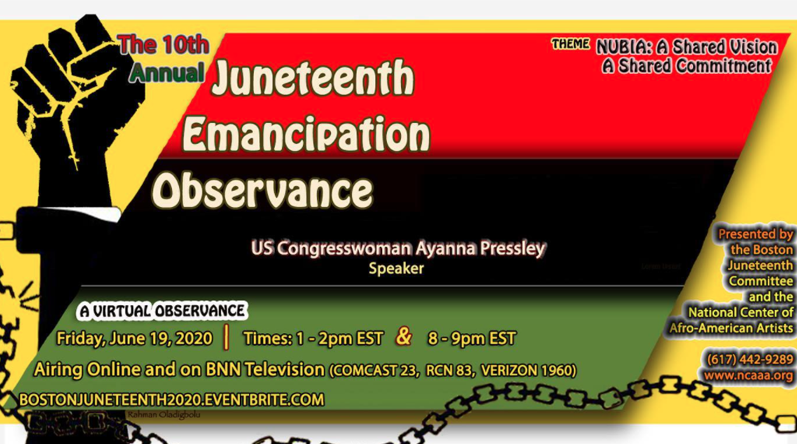 1-2pm & 8-9pm | NCAA's 10th Annual Juneteenth Emancipation Observance
On Friday, June 19th The Museum of National Center for Afro-American Artists presents this year's theme: "Nubia: A Shared Vision, a Shared Commitment", with keynote speaker Congresswoman Ayanna Pressley. The event will air on BNN and stream live online through links sent via email after registration.
Learn More Here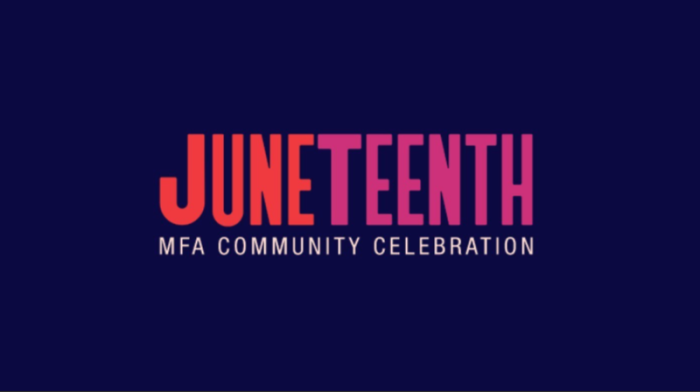 4pm | Juneteenth: MFA Livestream
The Museum of Fine Arts is hosting their eighth annual Juneteenth community celebration online to honor the contributions of Black creatives, scholars, and artists to the City of Boston. The event will feature a panel discussion, children's story time, art making session, recitations of speeches, poems, and song lyrics by participants in the MFA's teen programs, and performance by Débo Ray and DJ Where's Nasty, curated by BAMS Fest


. The event will be streamed live on Facebook and YouTube.
Learn More Here

7pm | Poetry As Protest with Dr. Malcolm Tariq
Experience a night of poetry and conversation on Juneteenth with Savannah, Georgia playwright Dr. Malcolm Tariq. He'll read from his stunning debut Heed the Hollow (Graywolf Press, 2019), winner of the 2018 Cave Canem Poetry Prize. The Royall House and Slave Quarters is hosting this special event in collaboration with the Shaw 54th Memorial Restoration committee, Museum of African American History, National Parks Service, Friends of the Public Garden, and the City of Boston.
Learn More Here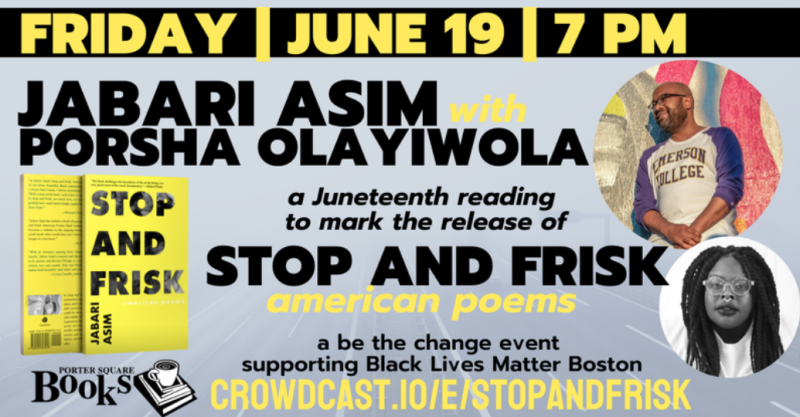 7pm | Stop & Frisk: A Juneteenth Poetry Reading
Porter Square Books hosts a virtual Juneteenth poetry reading to celebrate the release of Jabari Asim's newest poetry collection, Stop & Frisk: American Poems, with Porsha Olayiwola (i shimmer sometimes, too), streamed live on Crowdcast.
Learn More Here

8pm | Freedom Fête: A Virtual Juneteenth Celebration
Don't miss the ICA's Freedom Fête - a virtual dance party exploring how much musical innovation is an ingrained part of the Black legacy. Genres innovated by Black musicians include gospel, jazz, blues, salsa, R&B, rock and roll, soul, funk, house, techno, hip-hop, and so much more.
Learn More Here
invalid widget [plugins_collections_template_custom_responsive_video] [custom_responsive_video]
Black Heritage Trail
The Black Heritage Trail is a 1.6-mile walking tour that explores the history of Boston's 19th century African American community who primarily lived on the north slope of Beacon Hill. It is the largest collection of historic sites relating to life within a free Black community prior to the Civil War. Trail highlights include the 54th Regiment Memorial and the African Meeting House.