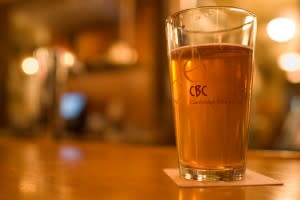 Samuel Adams is a seminal figure in Boston and U.S. history (and you can learn more about the famous patriot at places such as the
Boston Tea Party Ships & Museum
), but he is probably associated more with his namesake beer these days. If you want to go where everybody knows his name, consider taking a tour of the Samuel Adams Brewery in Boston. The free (yay!) tours, which last about an hour, demonstrate the craft brewing process and end with complimentary (yay!) samples. Actually, you can learn a bit about the man for whom the brew is named as the tour delves into Adams' accomplishments as a leader and a statesman as well as his less-than-stellar career as a brewer. (The modern-day Samuel Adams beer, on the other hand, is wildly successful.)
For a more extensive and, um, intoxicating exploration of the area's beers, hop aboard the Boston Brew Tours bus (and designate the driving to them as you sample your way through at least 18 different frosty beverages). In addition to Samuel Adams, the tour visits smaller brewers such as Idle Hands Craft Ales and Night Shift Brewing and includes a meal (accompanied by beer, of course) at a pub.
Samuel Adams Brewery Tour
30 Germania St., Boston
Free (donations accepted for area charities)
Monday through Saturday, 10:00 a.m. to 3:00 p.m. (to 5:30 p.m. on Fridays)
No reservations accepted; arrive early to avoid long waits.
Boston Brew Tours
(617) 453-8687
$85
Photo: Boston Brew Tours