July arrives before we know it, and as the Hub heats up with summer festivals and seasonal specialties Boston is the hottest (and coolest) spot to be! From the banks of the Charles, to the vibrant streets of the North End, the historic Boston Common, and all along the waterfront, July events showcase Boston at its best, where pop culture and history interact and tradition and innovation blend together.

The month kicks off with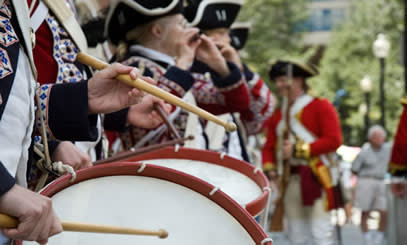 Harborfest, Boston's annual, multi-day festival celebrating the city's rich maritime heritage and history. Go on a tour of Ben Franklin's Boston, experience raucous Revelry on Griffin's Wharf, and explore Fort Independence. Want to learn about Paul Revere's role in the American Revolution? You can meet the famous silversmith at the Old North Church or better yet have a beer with him at the Green Dragon Tavern!

Happening alongside Harborfest is the annual Boston Pops Fireworks Spectacular. Join Keith Lockhart and the Boston Pops at 8:30 pm on July 4 as they perform patriotic numbers at the Hatch Shell and energize the crowd before a spectacular fireworks display at 10:30 pm. The Pops also perform a rehearsal concert on July 3. These shows are just the beginning of great concerts along the Esplanade in July. The free Wednesday night concert series with Boston Landmarks Orchestra begins on July 15 with Rhapsody in Green. Looking for more Hatch Shell events? How about Free Friday Flicks, which return on July 10 with a showing of Paddington. Outdoor movies are also shown at the Boston Harbor Hotel, Christopher Columbus Park, and the South Garden at the Prudential Center.

Boston is all about outdoor cultural events in July and a highlight will be the return of Outside the Box July 14-19. Boston Common once again transforms into a "massive performing arts festival" where over one hundred artists and musicians gather to entertain and engage. The festival is headlined by Guster, Kacey Musgraves, and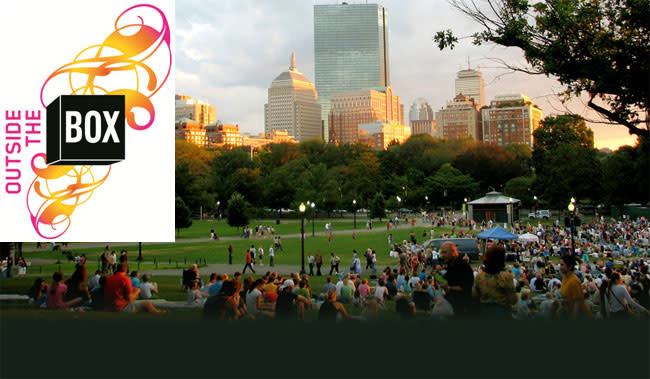 Atlas Genius, and features eclectic genres of theatre, dance, and music. When the curtain goes down on Outside the Box, Shakespearean tragedy arrives as Commonwealth Shakespeare Company celebrates its 20th anniversary of Shakespeare on the Common with King Lear, starring Will Lyman as the aged monarch. Opening night is July 22. 

Speaking of anniversaries, historic ships come to Boston Harbor this July to commemorate important moments in the city's storied past. The Hermione, a replica of the ship that carried Marquis de Lafayette to Boston in 1780, docks at Rowe's Wharf July 11 and 12. After a ceremony and parade, public tours of the ship will be available on a first-come, first-served basis. Over the same two-day period, the Queen Mary 2 comes to Boston as a part of Cunard Line's 175th Anniversary celebration of the Original Transatlantic Crossing. 

If you are out and about on Boston Harbor check out the ICA's Summer program, which hits its stride in the second week of July with Harborwalk Sounds and Wavelengths, happening on Thursdays and Fridays, respectively, against the breathtaking backdrop of Boston Harbor. July 31 would be a great day to check out Wavelengths because the museum is free that day as the ICA participates in Highland Street Foundation's Free Fun Fridays program.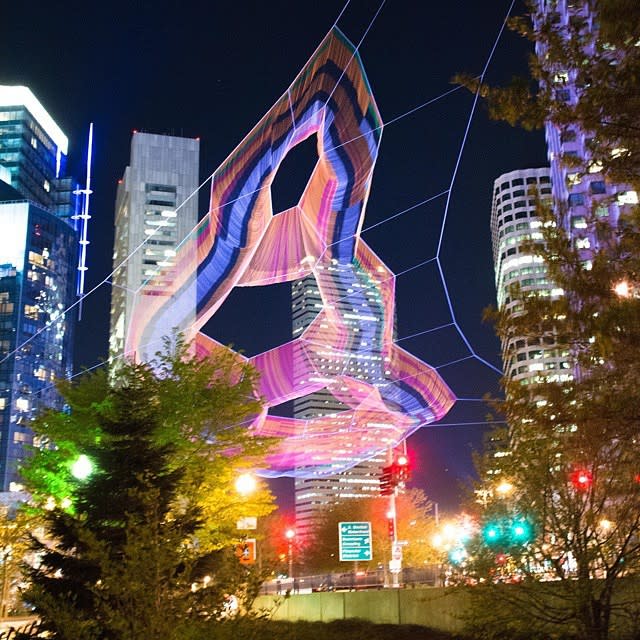 If you head north along the Harborwalk, you will discover Janet Echelman's amazing aerial sculpture floating over the Rose Kennedy Greenway. Watch it change color and morph in the wind and light up at night. The Greenway is a dynamic experience all summer long, with artisan markets, farmers markets, family fun activities, and opening this July along the Greenway is the Boston Public Market, a self-sustaining market offering fresh produce and seafood from regional fishermen and farmers. 

Directly across from the Boston Public Market you will find Boston's oldest neighborhood, the North End, which comes alive on Sundays in July with processions starting at St. Leonard's Church and proceeding down Hanover and Prince Streets. The month concludes with the prodigious St. Agrippina di Mineo Feast, a four-day feast and festival starting on July 30.

If you enjoy festivals,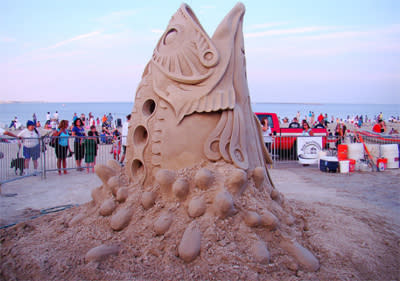 then the final weekend of July is prime time to visit Boston. From the creative and catalytic FIGMENT Boston Festival on the Greenway, to the dynamic cross-section of Americana music played on Copley Square during Boston Summer Arts Weekend, July 25-26 will demonstrate an impressive spectrum of Boston ingenuity and community collaboration. And if you want to see how creative artists can get with a little sand in their hands (or a lot of sand) take a quick jaunt up to Revere for the 2015 Revere Beach National Sand-Sculpting Festival.

That's quite a bit to digest and there's so much more. Like contemporary rock? Hit up the Imagine Dragons show July 1 at TD Garden or the Foo Fighters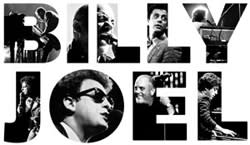 July 18 and 19 at Fenway Park. Prefer the "Classic Rock" of the 20th Century? U2 performs 4 shows at the Garden starting July 10 and the Piano Man Billy Joel serenades with his timeless ballads July 16 at Fenway. If you unabashedly embrace the tremendously popular Country-Pop genre then don't miss poster-child Taylor Swift, coming to Gillette Stadium on July 25. 

And what's summer without some fun sporting events? The US Men's National Team hosts Haiti on July 10 at Gillette as part of a CONCACAF Gold Cup doubleheader. The same day, July 10, the local nine welcome their archrivals, the New York Yankees, to town for a three-game series. Hopefully, the Sox are still relevant by then, but even if not Fenway Park offers a singular and vintage baseball experience. If you really want vintage, then head to Georges Island on Sundays in July where Civil War-era baseball games are played, with uniforms and rules right out of the 1860s.

Come to Boston this July and stay over. These are just some of the events and happenings; we don't have nearly enough room to list everything. Here in the Hub, we celebrate America's birthday in style and the fun doesn't end with Harborfest. The party is just beginning!