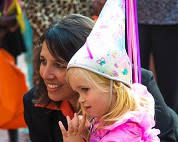 Monstrous crowds, in the literal and figurative sense, are descending on Salem for its annual ode to all things Halloween, Haunted Happenings. The famously spooky city is once again rolling out its blood-red carpet and offering haunted houses, ghost tours, psychic fairs, costume contests, a parade, street festivals, and a host of other special events and attractions in celebration of the season. It's also a great time to visit permanent attractions such as the
Salem Witch Museum
to learn about the city's past.
There's much more to Salem's history, however, than its infamous witch trials. In the 18th century, for example, it emerged as one of the young nation's most important and wealthiest cities, had one of America's most active seaports, and was a major shipbuilding, fishing, and maritime trade center. Unfortunately, visitors will have a bit of a hard time discovering the full picture of Salem's past until the federal government shutdown ends.
The Salem Regional Visitor Center and the Salem Maritime National Historic Site, which are both operated by the National Park Service, are temporarily closed during the shutdown. Fortunately, volunteers and organizations such as Destination Salem are staffing information tables outside the shuttered buildings to help guide visitors. It's important to note that virtually everything else in Salem, including all of the regularly scheduled Haunted Happening events, remain open and operational.
Through October 31, 2013 at locations throughout the city.
Photo: HauntedHappenings.org