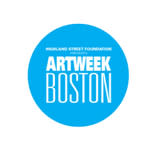 ArtWeek Boston, the biannual festival showcasing Boston's collaborative creativity, returns September 25-October 4 and features over 115 events! Nearly 70% of these events are FREE as the festival plays out across 40 neighborhoods and involves over 125 partners. And the partnerships are key! An initiative of the Citi Performing Arts Center, ArtWeek is sponsored by the Highland Street Foundation and thrives thanks to the wide array of organizations invested in cultural tourism, including the Greater Boston Convention & Visitors Bureau.
ArtWeek is all about access to the creative process. From behind-the-scenes tours, panel discussions, and artist-led symposia, the two week festival explores the impetus behind creativity and the impulse to collectively create; artistic innovation is revealed through interactive and experiential sessions that emphasize community. We highlight a dozen events here, but encourage visitors and residents alike to view the full Artweek schedule.
Lawn on D, September 26, 11am-6pm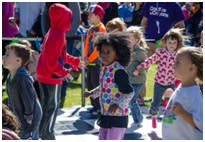 ArtWeek presents lots of family fun opportunities,
including this FREE festival of arts and music taking place at Lawn on D. In addition to artistic learning, Kids Really Rock focuses on creativity and kindness and the performances aim to cultivate a sense of community for the children. The festival includes a Books & Bibs drive for the partner charity, Room to Grow, which dedicates its efforts to improving the lives of children born into poverty.
Sorensen Partners, Harvard Square, September 26, 10am-2pm
Do you have an interest in city skylines and the shape of skyscrapers? If so, you are a perfect fit for Sorensen Partners "I am a Skyscraper" Project. Head to their Cambridge office and pose in forms that you think are befitting of a skyscraper. Sorensen staffers will photograph participants and select a dozen poses to print in massive scale and display in an urban setting. Maybe someday a skyscraper will look just like you!
Mills Gallery at BCA, September 26, 6pm-10pm
OFF GRID, the new CD from composer Nate Tucker, needs a music video for its final track and the audience at Mills Gallery is invited to get involved! This very unique ArtWeek experience is an immersive music video followed by a CD release party. OFF GRID will then open as the first installation in the BCA's new Pop-Up Exhibition series "Run of the Mills." Tucker and the BCA need your help to create this music video!
Le Laboratoire Cambridge, Kendall Square, September 26, 2pm-4pm
Middle schoolers get unprecedented access to Mark Dion's "The Trouble with Jellyfish" exhibition at Le Lab Cambridge and tackle global problems related to swarms of jellyfish appearing around the world in higher frequency. Kids will learn about jellies and also get to explore cool fossils, fun food inventions, and see some live jellyfish (but not touch!).
Faneuil Hall Marketplace, September 26-2, hours vary
Faneuil Hall Marketplace hosts the first Plein Air Paint-Out over the first weekend of ArtWeek, welcoming artists of all skill levels to capture the vibrancy of Faneuil Hall Marketplace in watercolor, oil, and acrylic. Artists must bring their own painting supplies and simply find a spot within the historic marketplace to take in the scene and let inspiration take over from there. On September 27 from 1pm-4pm judges and the public will vote on the best paintings. 
MIT Media Lab, September 26-27, 3pm-6pm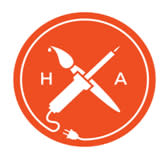 Hacking Arts unites musicians, artists, designers, engineers, and entrepreneurs in a two day festival of panel discussions and exhibitions exploring visual arts, virtual reality, and the creative process in music, film and fashion. Presented by MIT's Sloan School and held at the MIT Media Lab, the hackathon will foster discussions about technology-based enterprises in arts and entertainment.
Hope Central Church, Jamaica Plain, September 28, 7pm-9pm
Go behind-the-scenes at this Me2 orchestra rehearsal - meet the musicians and ask your questions while enjoying food and refreshments. Me2 conductor Ronald Braunstein lives with bipolar disorder and Me2 is the world's only classical music organization created to support and enrich the lives of those living with mental illnesses. During this open rehearsal guests will get an up close and personal look at the orchestra and instruments.
Capital One 360 Café, September 28, 6:30pm-8:30pm
Boston Photographer Jesse Burke curates stories of everyday Bostonians and their dealings with money. Burke has compiled poignant photographs, and listened to people's stories, and will visit Capital One 360 Café in Back Bay on September 28 to share some of his photos and discuss his photojournalistic philosophy. Burke will answer questions from attendees about this series and his career as a photojournalist.
 
Downtown Crossing, September 30, 12pm-1pm
Fledgling fashion designers, and more seasoned ones too, get a chance to shine at this FREE open air fashion show happening in conjunction with Boston Fashion Week. Aspiring designers at all stages of their careers, including students, are invited to participate. Designers must pre-register by September 25. 
Wang Theatre, October 1, 6:30pm - 8pm
2015 marks the 90th anniversary of the Citi Wang Theatre and during ArtWeek some lucky diners will get behind-the-scenes access! Party in a Box is a night of dining and entertainment enjoyed from the Wang's Loge Box Seats, followed by an exclusive backstage tour. Experience the Wang like never before and make it a priority because the Party is limited to 30 people - first come, first served. 
MA State House, October 1, 1pm-2pm
Visitors will view treasures from the State Archive that are not available to the public, including early Boston Maps, broadsides recruiting soldiers to enlist in the Union Army, photographs of African-American soldiers, a Civil War soldier's handwritten journal, and a facsimile of William Bradford's original Of Plimoth Plantation. 
Lansdowne Street, October 3-4, 6:30pm-11pm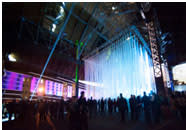 Hosted by HUBweek, ILLUMINUS happens on Lansdowne Street outside of Fenway Park and is a FREE night-time festival featuring imaginative collaboration between artists, designers, performers, and creative technologists. Following the overwhelming success of "nuit blanche" ILLUMINUS last year in the SOWA District of the South End, the Fenway version is sure to captivate and inspire. Come see for yourself October 3-4!