4th of July in Boston
Sunday, July 4, 2021
2021 Boston Pops Fireworks Spectacular
The Boston Symphony Orchestra has issued an April 2021 statement that they are currently evaluating and planning the July 4 Boston Pops Fireworks Spectacular, but an official announcement will not be forthcoming until late spring. The safety and well-being of everyone involved will always remain the highest priority in their decision-making process.
The 40th Annual Boston Harborfest Celebration 
Boston Harborfest is a family friendly event that includes historical reenactments.  No statement has been issued with regard to the 2021 celebration.
Freedom Trail
On July 4th, Boston By Foot presents a live streaming version of their popular annual Footloose on the Freedom Trail walking tour. This 90+ minute virtual tour, co-sponsored by Samuel Adams Brewing, will feature 16 Boston By Foot guides at each of the 16 stops along Boston's historic Freedom Trail. Hosting this special event is Liz Covart, host of the award-winning podcast Ben Franklin's World.
Enjoy Freedom Trail Foundation resources - access to history lesson videos and audio guides of the Freedom Trail.

Action Tour Guide offers a GPS self-guided audio tour of Boston's Freedom Trail, fully narrated mobile apps available for download.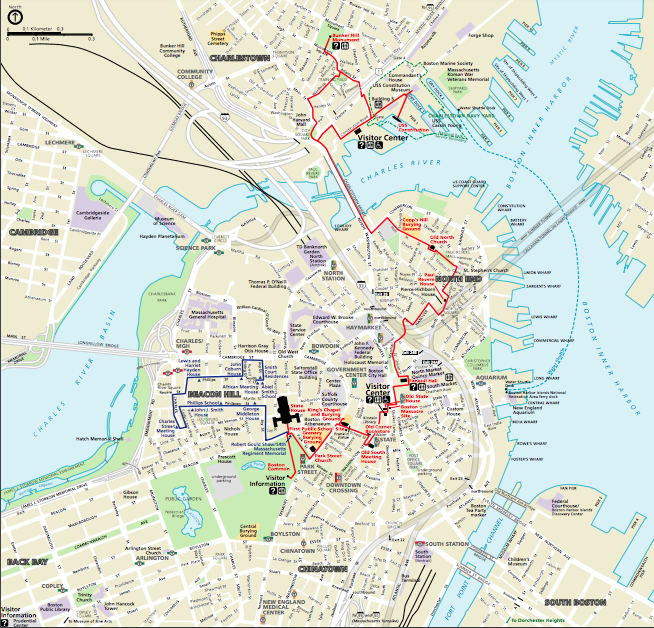 Map of the Freedom Trail
Reading of the Declaration of Independence 
You can hear the Declaration of Independence read from the balcony of the Old State House*—by the current Captain Commanding of the Ancient and Honorable Artillery Company—just as it was read to the citizens of Boston on July 18, 1776.
*You can experience past readings of The Declaration of Independence through this link on YouTube, and in the video below by Burkco Video.