First Night First Day Boston

Due to the ongoing COVID-19 pandemic, First Night Boston 2021 has been converted to a broadcast-only event.
We invite you to join us on NBC10 Boston, NECN, Telemundo Boston, and a livestream on the First Night Website as we ring in 2021 with the hope, unity, and optimism that we're ready to embrace.
Please note there are no firework displays on the Boston Common or over Boston Harbor this year.
The fireworks will be back for First Night 2022!

Share your resolutions for the new year and your celebrations from home by using #Together21 in your posts. Happy New Year!
Past First Night Photos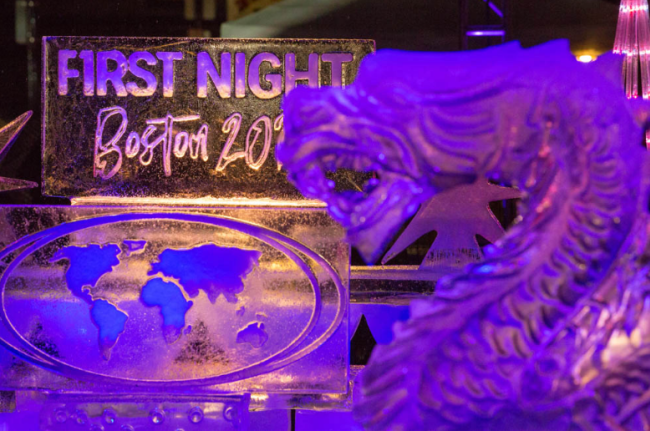 The ice sculpture galleries in Copley Square and throughout the Back Bay will be back for First Night 2022.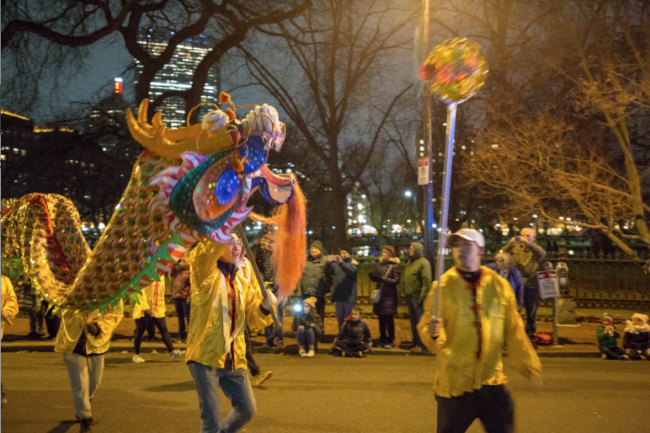 The annual People's Procession in Copley Square is canceled this year.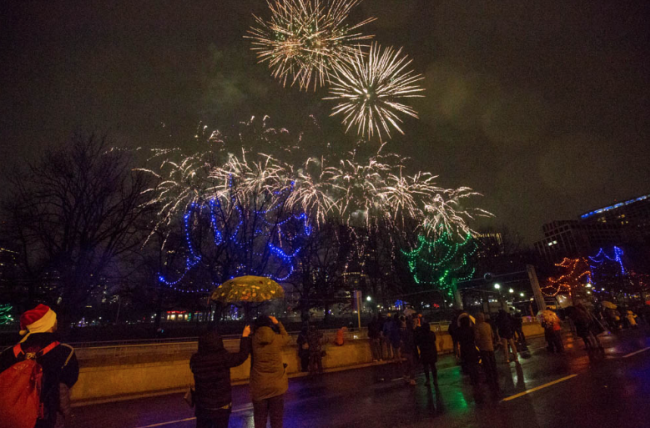 Firework displays at the Boston Common, over Boston Harbor, and the Fairmont Copley Plaza are canceled for this year.  Aerial photo by Kyle Klein.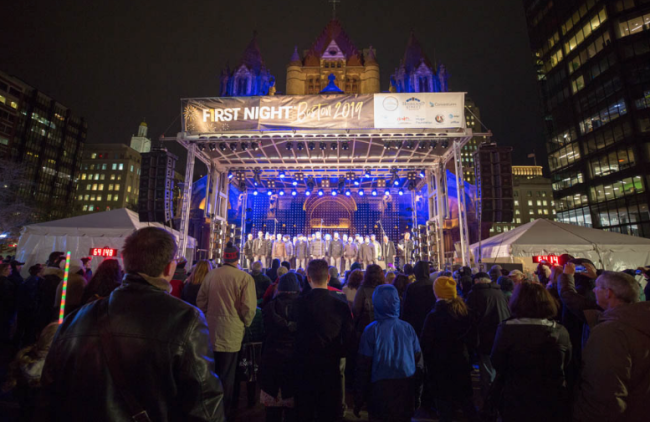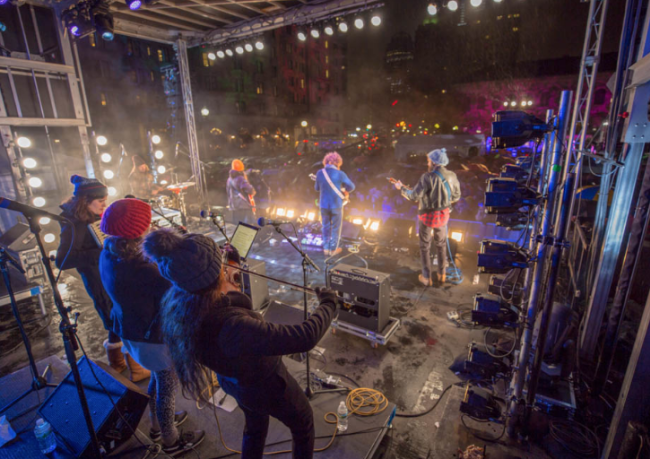 Live music performances are canceled, but you can view the schedule for this year's virtual performances
All photos, unless otherwise noted, courtesy of Conventures, Inc.