First Night First Day Boston
Noon - 12:30 AM
This New Year, visit Boston and experience all the excitement of First Night and First Day. Events are free and open to the public.
The celebration kicks off at Noon on December 31st with live performances in Copley Square, the Prudential Center and Copley Place.
Ice Sculpture Gallery
View the Ice Sculpture Gallery on Copley Square and throughout the Back Bay, with one signature sculpture at the Boston Common Frog Pond.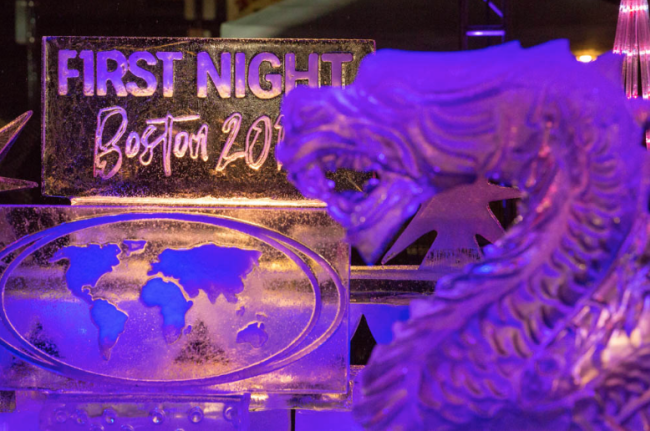 People's Procession
The annual People's Procession - complete with drumlines, giant puppets, dancers and a Chinese Dragon - takes place from Copley Square to the Boston Common starting at 6:00pm.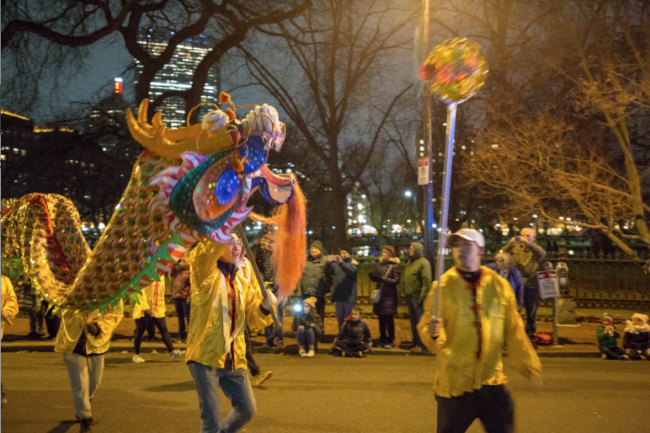 Family Fireworks and Copley Countdown
Boston's Family Fireworks sponsored by The Mugar Foundation will take place on the Boston Common at 7:00 PM on December 31st. Later, ring in the New Year with the Countdown on Copley featuring an amazing pyrotechnics show launched from the roof of the Fairmont Copley Plaza Hotel.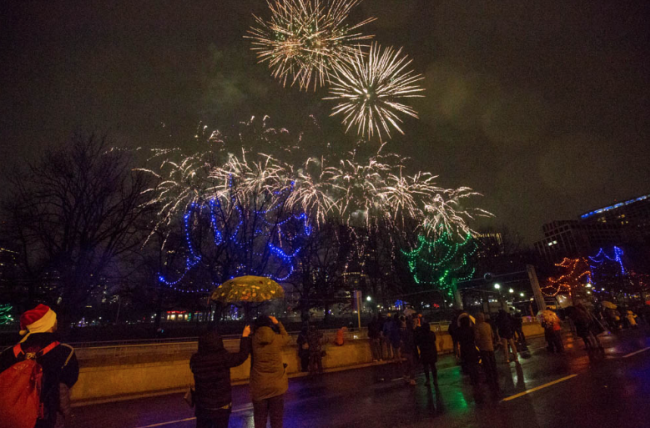 Aerial photo by Kyle Klein
Live Music
Live music performances rock the hours until midnight when the countdown begins.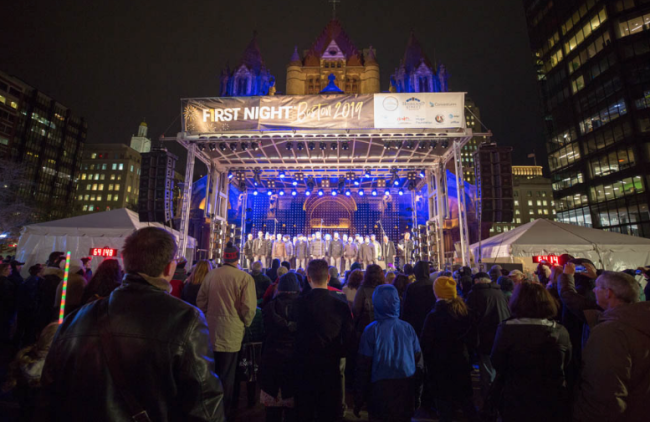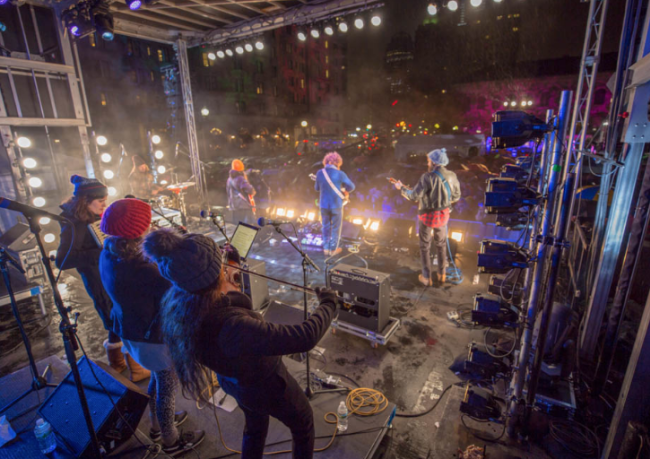 All photos, unless otherwise noted, courtesy of Conventures, Inc.