Photo credits: Lights in the Emerald Necklace courtesy of Emerald Necklace Conservancy; Irish meal courtesy of M.J. O'Connor's; Irish Famine Statue courtesy of the Greater Boston Convention & Visitors Bureau
St. Patrick's Day in Boston 2021
Make March memorable and magical with a variety of activities that celebrate Irish heritage! Though this year's St. Patrick's Day Parade has been canceled, you can still find good cheer with cross cultural activities, virtual performances or a traditional Irish meal.
Walk the Irish Heritage Trail
Walk in the footsteps of Irish immigrants and their descendants along Boston's Irish Heritage Trail; over 200 years of Irish history in Boston from Commodore John Barry to President John F. Kennedy. Of the 20 sites along the Trail, 17 are outdoor stops in public parks, city squares and other public spaces.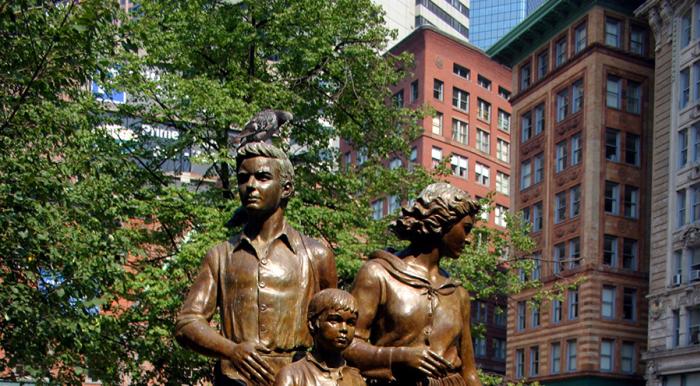 Where to Eat
Who's serving up the best Corn Beef and Cabbage? Check out some of the special menus offerings available for indoor, winterized outdoor or takeout.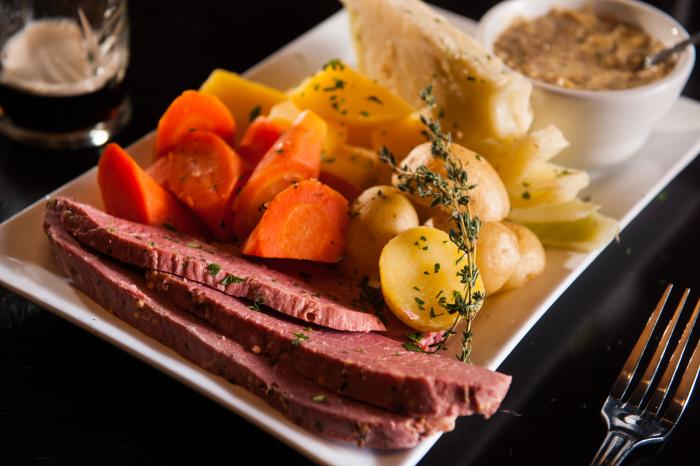 Image courtesy of M.J. O'Connors