Boston Visitor Center Advertising
Boston Common Visitor Center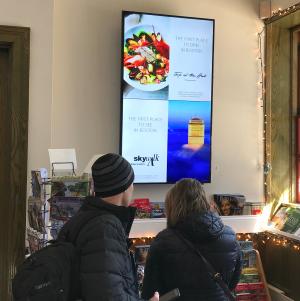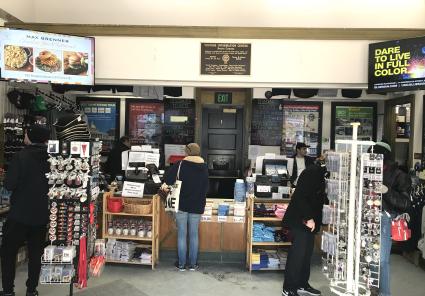 Please contact Michelle Natella for more information. 
Boston Common Visitor Center:
:15 second Video/ TV Spot / 55" screen
:15 second Video / TV Spot / 50" screen
 Static Digital Ad / 55" screen
 Static Digital Ad / 50" screen
 Posters
About the Boston Common Visitor Information Center
Located in downtown Boston on Tremont Street (by the Park Street T Station) on the Boston Common in the midst of one of the most highly trafficked locations in the city.
Operates year round and serves well over 1 million visitors annually. The multilingual staff dispenses tourist information and brochures, answers visitor questions on a myrid of various subjects and sells discounted attraction tickets and more.
Digital signs are very large - your advertisement will attract the visitor's attention. There is always a waiting line to speak to the information representatives - a perfect time to gain visibility to a captive audience.
Visitors to the center are looking for a wide range of services: accommodations, sightseeing tours, attractions, restaurants, transportation, museums, nightlife, theatre, entertainment, shopping, and much more!